This post was inspired by
Merci New York's recent behind-the-scenes
look at some of their fashion styling work for engagement sessions. I loved the two examples she provided, complete with their style boards to hone in on the look they wanted to go for. In the first example, the end result was almost directly pulled from the style board, and the second shoot featured only parts of the board while keeping with the
feel
of the style.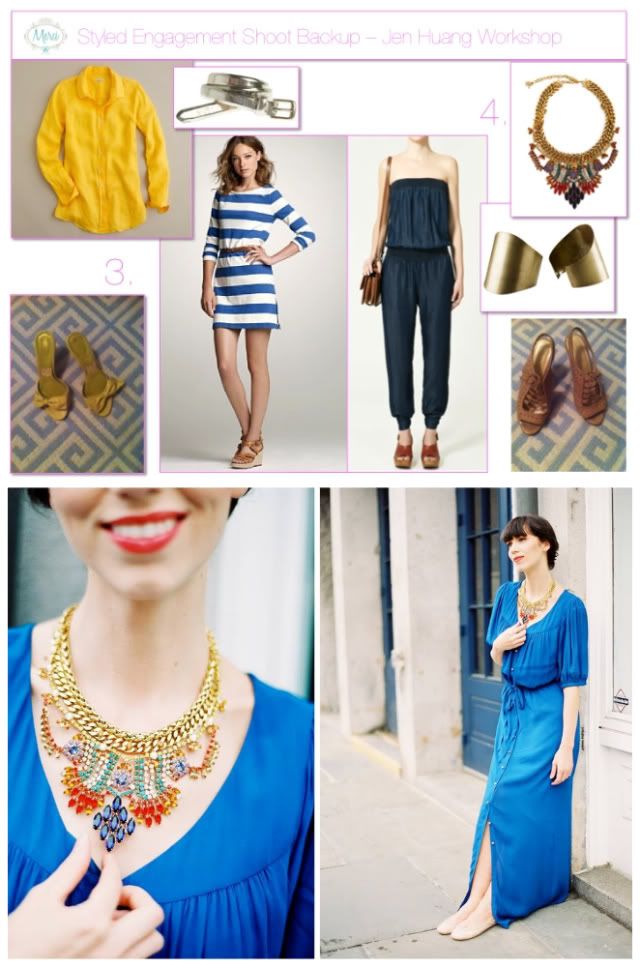 The reason I liked this so much was because it showed how weddings and design can be really gray versus always black and white. We create vision boards for all of our clients, and like Merci New York's styled engagement shoots, sometimes our weddings are directly related to the boards, and others are more loosely interpreted.
Above is an inspiration board we created for our bride last year. This is a perfect example of a loose interpretation. What we took from this board was the feel we wanted for the event- vintage touches, cherry and aqua color scheme, and eclectic touches. Below is a photo of how the actual wedding turned out: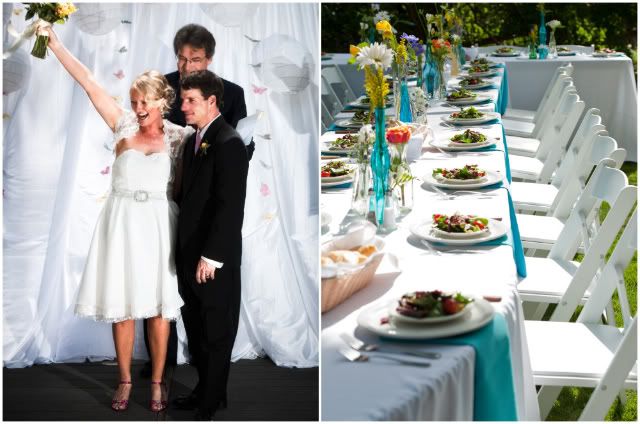 Seeing the end result, whether loosely interpreted or a direct version of your design board, is always the most exciting part for us. And that's also why we stress the importance of having a design process while planning your wedding- take it step by step and watch the vision unfold! And as always, feel free to give Soiree a call if you're ever overwhelmed by the planning, or underwhelmed by the way the design is unfolding. We'd love to help.
xx,
Brandi