....With your bridesmaids?
Wedding photography is leaning toward a trend of having an editorial quality to it-
and I like it
. So many brides are used to heading to a park for pre-ceremony photos, but what if you were to find a brick wall and have some props like a couch or table there? Or if you scoped out a commercial space to use? It would add a touch of fashion to your wedding album without going overboard or smothering your traditional wedding portraits.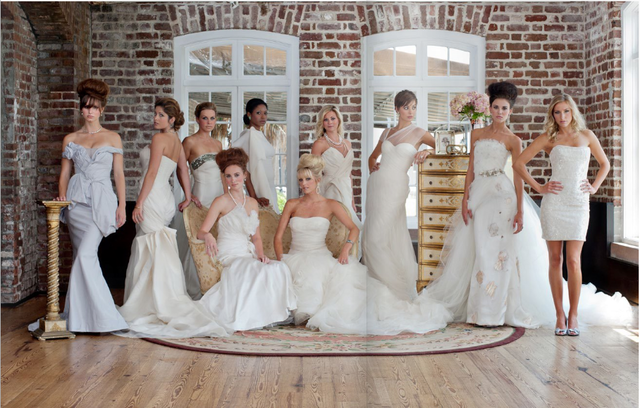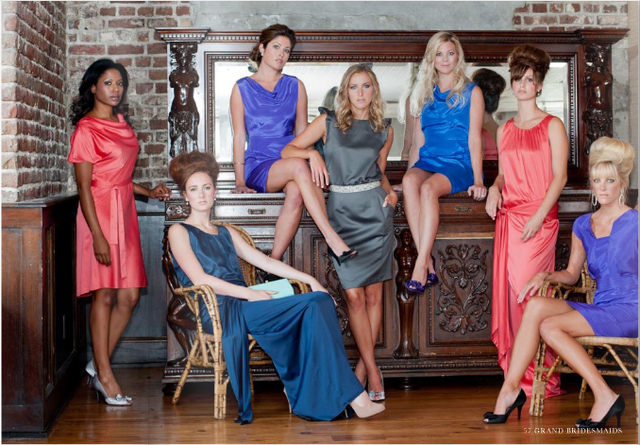 These photos are from
Smitten Magazine
- have you discovered this online e-mag yet? If not, you must! What are your thoughts about adding an editorial-style photo shoot to your wedding album?
~Happy Wednesday!