It's Wedding Wednesday again, and this week I'm inspired by all the confections on Pinterest. Have you discovered Pinterest yet? I first blogged about it several months ago, but since then it's become all the rage. It's like a virtual design board- we've had more brides come in with their iPads and instantly pull up their wedding inspiration pin boards on Pinterest than ever. Without further adieu, hope you'll be inspired by some of these featured cakes we came across: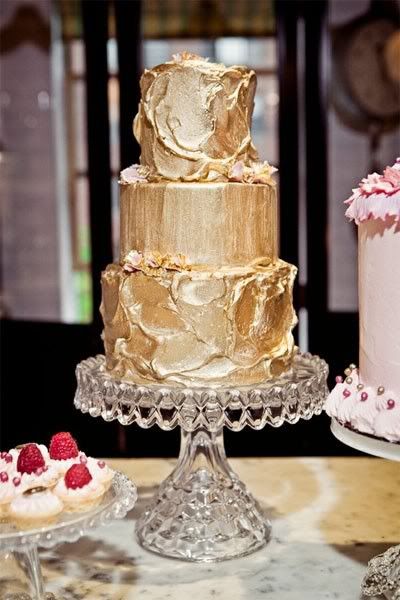 If anything, seeing all the cakes should give you a sweet tooth. If you haven't already, run, don't walk, over to Pinterest. And if you'd like to see my wedding design inspiration board,
click here
.
Happy Wednesday!
PS: Friday we have another big announcement, following our Big Reveal a few weeks ago. Stay tuned!