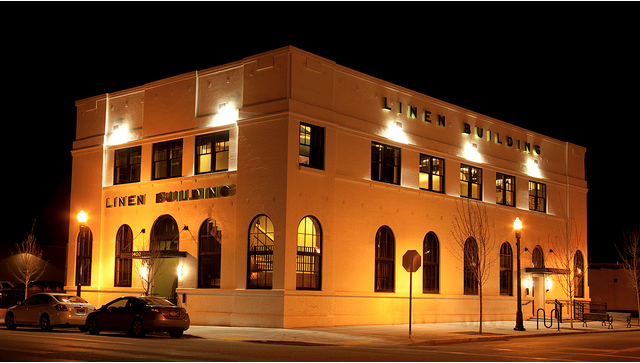 Next Thursday, November 17th,
The Linen Building
is hosting a food and wine pairing event- Sippin In the City. What's better when it's cold and dark way too early, than to head to one of Boise's most eclectic venues to nosh on scrumptious little bites and taste some of the best wine in the state? It's perfect for a date night and an excuse to wear your favorite heels, even in the cold. I'll be there with the hubs- I actually won the silent auction package at the
BYP Event
a few weeks ago (Ok I stalked the auction table so I could put the last bid in- do you blame me?). Tickets are just $25 and include your wine glass- hope to see you there! For more information
click here
, and come up and say hi if you are attending!
~Brandi