It's the day before Thanksgiving! The world is apparently bustling around getting ready for the big day- there is no one in our building except for little ole me right now. Tomorrow I'll be posting my annual "what I'm thankful for" list, so stay tuned. Until then, ran across this gorgeous fall inspiration shoot over at
Elizabeth Anne Designs:
Be sure to head over to the
EAD blog
to see the rest...
...And for even more T-Day and Fall inspiration to fill your plates today, here are some other finds from around the blogosphere today:
A unique fall color palette of orange, gray, and purple from
The Perfect Palette.
A pretty tablescape over at
Everything Fabulous..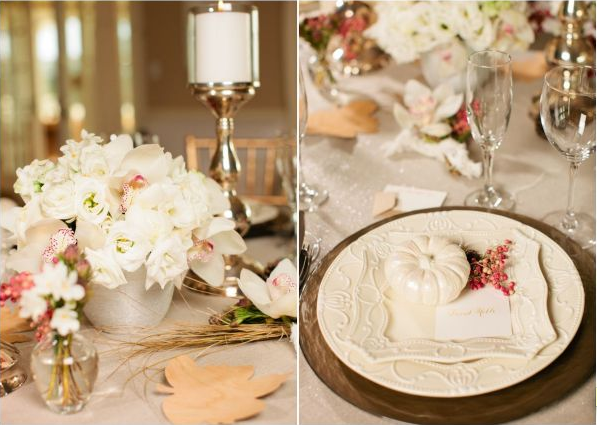 ...And another gorgeous East Coast fete over at
Inspired By This.
Are you still planning your Thanksgiving table design? Hopefully you can take some of these ideas and pair them together for an easy, beautiful table. Have a great Wednesday and we'll see you tomorrow!
xx,
Brandi