Some say baby's breath is a filler and hasn't had a place in a wedding since 1980....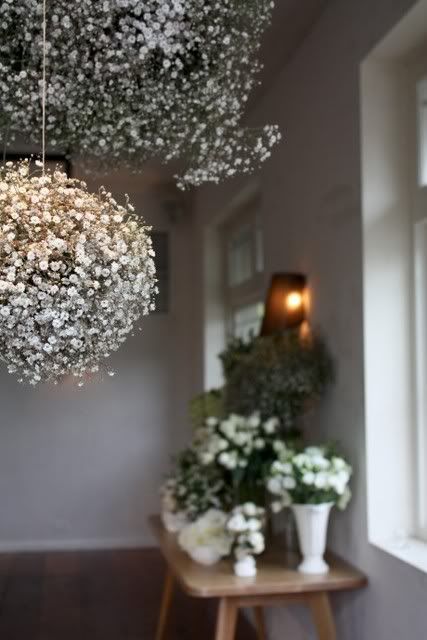 photo via Cecilia Fox
...I say they're more glamorous than ever! And, don't be fooled by this traditional "filler"- don't let your friends tell you they're the cheapest option for wedding flowers. In order to create arrangements like this you'll actually need quite a bit, so baby's breath is one of those ideas you'll need to go big to make your statement.
What are your thoughts about baby's breath?