When Hilary Anderson, owner of Alta Moda Bridal in Salt Lake City contacted me about helping to spread the word about this educational seminar coming up this fall, I was ecstatic.
The second annual WedSmith wedding professionals' conference will be held on
October 4, 2011
at the St. Regis Deer Valley in Park City, Utah, and
is an annual one-day series of seminars by and for wedding pros seeking to engage with one another to refine their businesses and craft better weddings. The day-long event consists of a series of presentations from well-known local and national wedding industry professionals, and is attended by local and regional wedding professionals seeking inspiration and insight.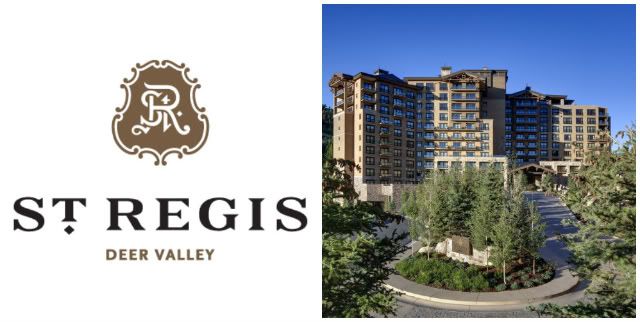 If you've been reading this blog since its humble beginnings in 2007, you know how important it is to me to continue our education as wedding vendors. Staying on top of wedding industry trends, in my opinion (again, humble), is a must because brides are depending on us to be the experts in our craft. Along with this, there is the other side of weddings- the business of weddings.
The WedSmith conference focuses on this aspect, and topics include how to improve your strategic marketing tactics, how to build "fearless negotiating skills" and sales tactics, and how to profile clients to create more effective communication. In the end,
the presentations will offer attendees new skills, motivation, and direction, and the opportunity to look at their business in a new and empowering way, and make positive changes that will benefit themselves and the industry as a whole.
and
Katy Carrier
, Los Angeles wedding planner and event producer
And a special presentation by Utah's own
Val Rasmussen
of the prestigious Utah Bride & Groom magazine.
If you're interested in making the trip down to Utah in October,
this year WedSmith is offering Idaho vendors a special registration rate of $199 for one person and $174 for multiple registrants from the same company. This special rate is a great discount off the normal registration fees- to sign up click this link and enter the special code IDAHOPROS2011. Seating is limited, and
the 2010 event sold out
, so register early!
As an additional bonus to attendees (and especially helpful for vendors making the trip up from Idaho!), St. Regis is offering a special rate of
$179 a night
on nights surrounding the event. It's a great opportunity to grab some of your industry friends and take in the luxury of the St. Regis with gorgeous Park City as your backdrop!
We do hope to see you there, and for more information on the event, be sure to take a peek at their website here.