A couple of weeks ago I visited Gabby Marcantonio, a Bobbi Brown stylist, so we could make me over with a new bridal-worthy look. The before and after shots are amazing- I literally went from pale to blushing bride. And since I'm not a bride, but still loved the look- natural, not too made up- I did end up buying a boat load of products from her.
We collaborated with
Tana of Tana Photography
to take the before, during, and after photos to show you the look in progress:
First, here's Gabby looking fabulous as ever. Her makeup was just perfect. You know, she told me that all the Bobbi stylists have to go to Bobbi Brown school each year, and they are rated on a scale from 1-5, with the 5 being, well,
Bobbi
. Gabby consistently scores a 4!
Next up, the most frightening photo- the before photo. Even Tana asked, are you sure you want to be without makeup on your blog? See what I do for you?
So here I am, in all my bare-faced glory. Where did my eyes go?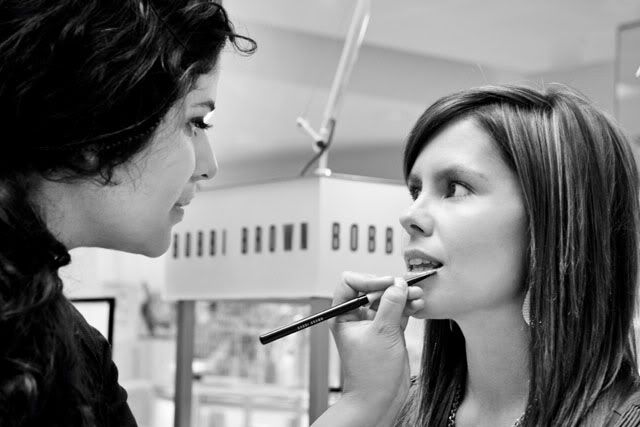 And the work in progress. I'm wearing the lipgloss in Petal- lovely little shade!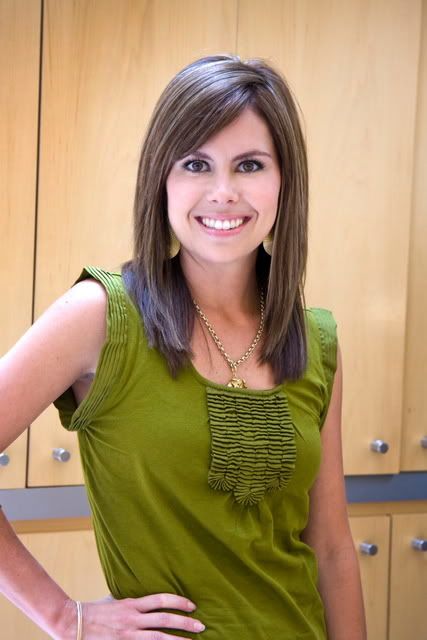 And the final product. There are my eyes! In fact, that was my absolute favorite part of it all- the eye makeup was fabulous.
Gabby also put together some tips for achieving the look you have in your mind, as well as looking your best for your photos. The full write up is over on Tana's Blog, but here are some of our favorite tips:
~If you're someone who doesn't wear a lot of makeup, and doesn't know what to tell the makeup artist, consider putting together an Inspiration Board or a Look Book. These are clippings or photos of things that you like, whether it's clothing, makeup or even themes. This will show the artist your personal style.
~ If you want a cohesive look, and if your girls are up for it, have them scheduled to have their makeup done as well. The artist can still create an individual look, but everything will be more uniform for your photos.
~ SPF isn't always your friend. It's better to skip it all together since some sunscreens reflect off the flash of the camera. But if you're a fair beauty and can't leave the house without SPF, wear it in your foundation and make sure that it's photo friendly.
And there you have it- hope you enjoyed and learned a little too. Remember to take a peek at Tana's blog for the full write up of wedding day makeup tips from Gabby. Happy Wednesday!