Our last wedding of the year is next weekend so it seemed fitting to share the couple's inspiration board we did for them to depict the general theme and overall feel we wanted to achieve: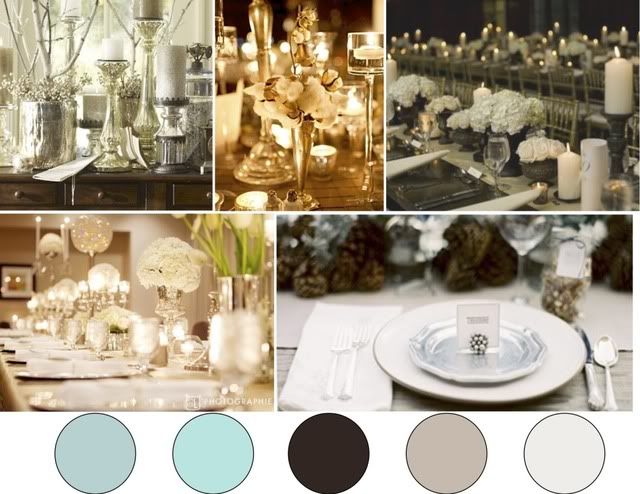 This wedding design process was a little different than some of our projects, in that they came to us with very distinct ideas, including the theme, venue, and certain specifications (like no flowers). It just goes to show that our brides begin their design process, and therefore come to us, at all different stages of their planning. And we like it that way- keeps us on our toes!
This is also why this inspiration board has photos of actual items we'll be using in their wedding, versus some of our other inspiration boards that feature just an overall concept. So how do we put our spin on designing a wedding that already has the concept planned out? I like to say we aim to take it 5 steps further by adding unexpected elements, lighting, personalizing, and working out the flow of the event to make the experience
ah-mazing.
I won't give away all the details until after the wedding, but here is a sneak peek from their idea board, a second step in our design process. The idea board breaks down the event- from ceremony to cocktail hour to the reception- bit by bit to help our brides visualize the day as a whole. We include everything from linen samples, centerpiece styles, and add in a dose of our sometimes off-the-wall ideas to keep your guests guessing.
After this fabulous rustic-meets-glam wedding is over we'll go into more detail about how our design process works to create the whole event. Until then, a sincere
thank you
to our brides that continually trust us and let us use our often off-the-wall ideas. And happy planning!
~Brandi